Whatsapp iOS users can now post voice notes on status updates
For Whatsapp iOS users, WhatsApp has unveiled a new version. For iPhone users, WhatsApp is introducing Voice Status, PiP mode, and bug improvements in the new software update.
WhatsApp released Voice Status for Android last month
the iPhone now supports WhatsApp Voice Status.

Individualized 

voice 

notes 

can 

now 

be 

shared 

among 

all 

contacts.

WhatsApp for Android also has a voice status option.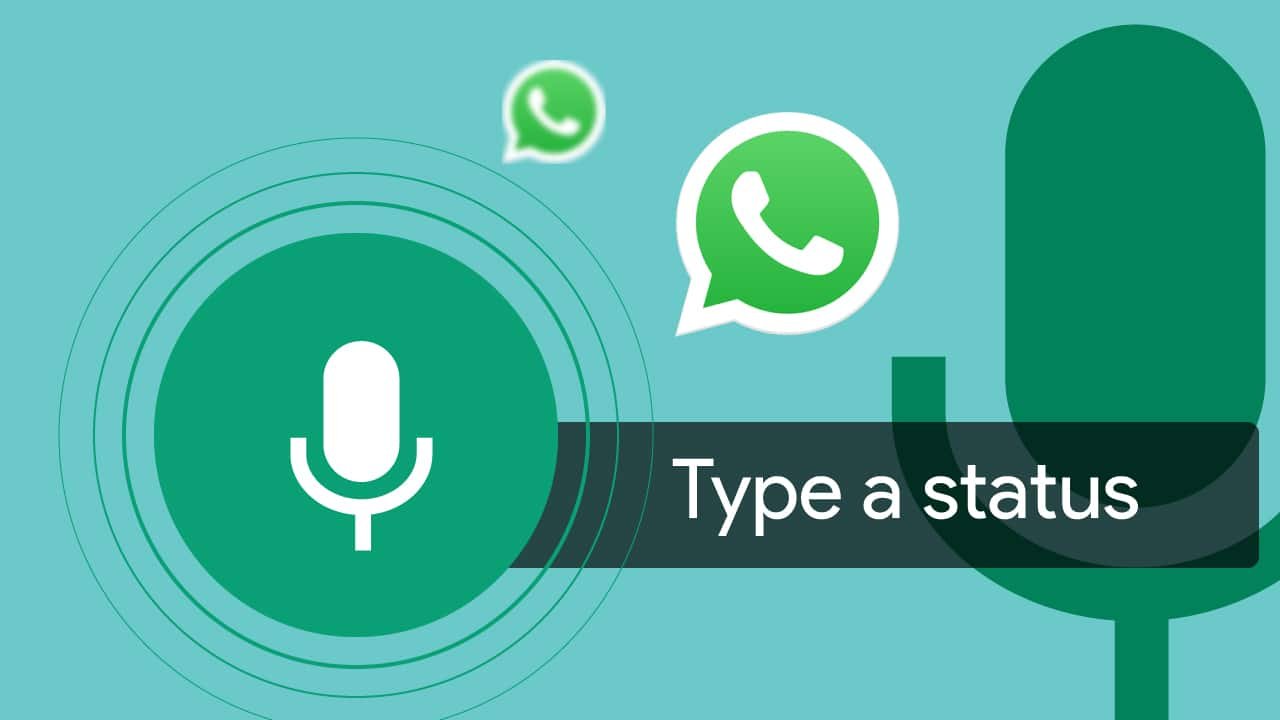 It's great news for iOS users of WhatsApp! With the new app update, they will now be able to share voice notes on their status just like Android users. This feature is a great way to share quick thoughts or updates with your contacts, and it can be a more personal way of communicating than just typing out a message.
To use the feature, iOS users can simply open the WhatsApp app, navigate to the Status tab, and then tap the microphone icon to record a voice note. Once they're happy with the recording, they can add it to their status and share it with their contacts.
It's worth noting that WhatsApp also allows users to send voice messages directly to their contacts, which can be a handy alternative to typing out a long message. To do this, users can simply open a chat with the contact they want to send the voice message to, hold down the microphone icon, and record their message. When they release the icon, the message will be sent automatically.
The' Voice Status' point is being rolled out with the new WhatsApp interpretation23.5.77 for iOS. The point allows druggies to record a voice note and partake it to status with contact. To get the new update, head over to the App Store and modernize the WhatsApp app.
Once streamlined, then's a quick companion on how you can partake your voice note on status.
Sharing a voice message on WhatsApp for iPhone is easy and can be done in just a few simple steps:
Open the WhatsApp app on your iPhone.
Go to the "Status" tab at the bottom of the screen.
Tap on the floating button with the pencil icon located at the bottom right corner of the screen.
Tap on the microphone icon to start recording a voice message.
Hold down the microphone icon and start recording your message. You can record for up to 30 seconds.
Release the microphone icon when you are done recording your message.
After listening and reviewing your recording, tap on the send icon to share your recording as a status update.
That's it! Your voice message will now be visible to your WhatsApp contacts as a status update.
The Picture in Picture (PiP) mode for iOS is another great feature that WhatsApp is rolling out to its users. With this feature, users can continue with their WhatsApp video call even when they switch to another app or lock their device. The video will be displayed in a small window on their screen, which they can move around and resize as needed.
Here's how to use the Picture in Picture (PiP) mode for WhatsApp on iOS:
Make sure you have the latest version of WhatsApp installed on your iPhone.
Start a video call with your contact as you normally would.
Once the call has started, tap the home button on your iPhone to go to the home screen.
The video call will now be displayed in a small window on your screen. You can move this window around by dragging it, or resize it by pinching it with two fingers.
You can now use other apps or perform other tasks on your device while the video call continues in the PiP mode.
To return to the full-screen video call, simply tap on the PiP window.
That's it! With the PiP mode for WhatsApp on iOS, you can continue with your video call while performing other tasks on your device, making it easier to multitask and stay connected with your contacts.
WhatsApp is testing a new update that would swap phone numbers with usernames in group chats. This feature could potentially enhance privacy for users who don't want to share their phone numbers with everyone in a group chat. It could also make it easier to identify and address specific members in a group chat, especially if their usernames are unique and memorable. It's good to know that the feature is currently available for beta testing on both Android and iOS platforms and will be released for all users soon.