Mohanlal is a very patient director: Barroz actor Cesar Lorente Raton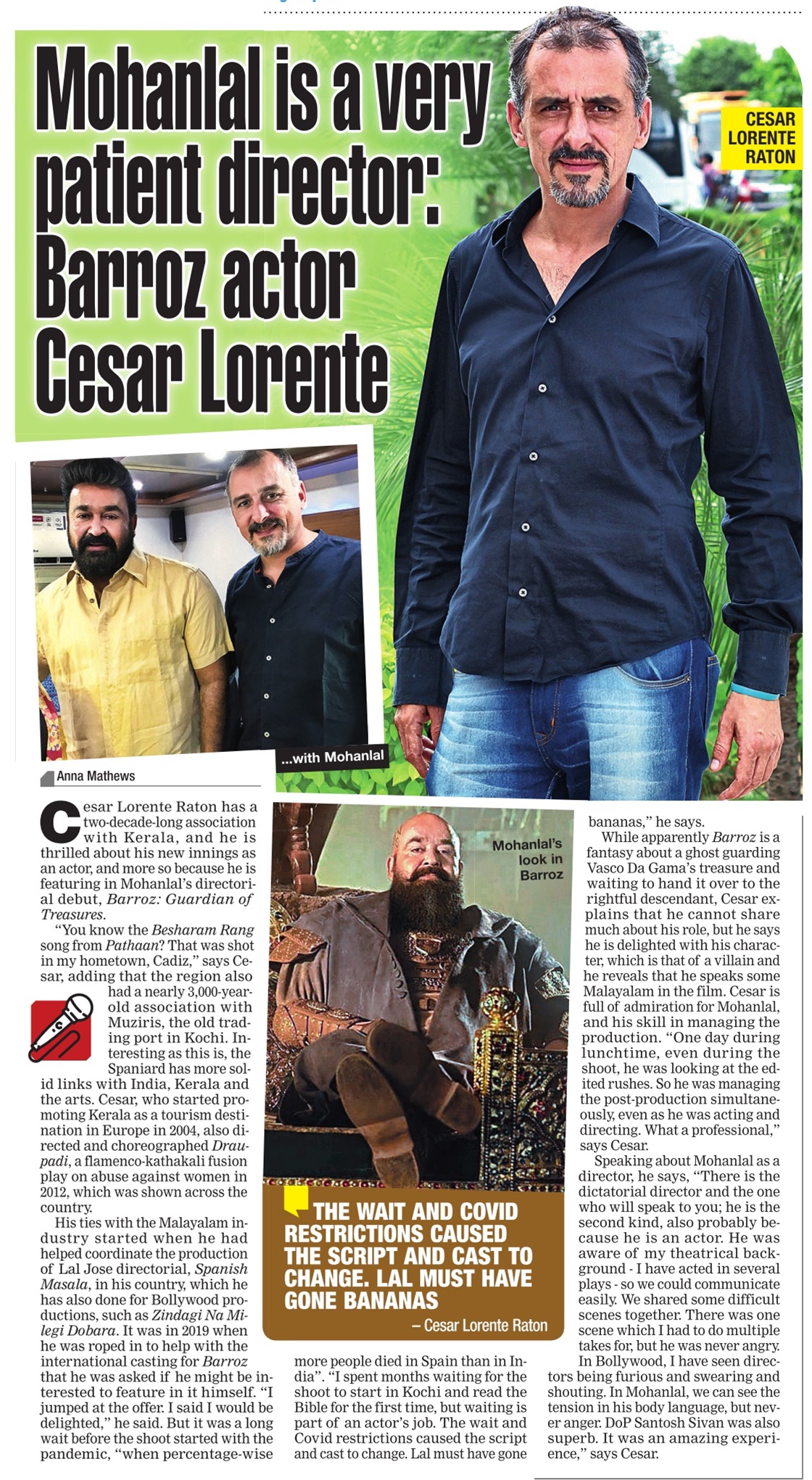 Mohanlal is a very patient director: Barroz actor Cesar Lorente Raton
Cesar Lorente Raton has a two-decade history with Kerala and is excited about his new acting career, made all the more exciting by the fact that he is starring in Barroz: Guardian of Treasures, Mohanlal's feature film debut.
"You're familiar with the Pathaan song, Besharam Rang? That was filmed in Cadiz, my hometown, claims Cesar, who also mentions the area's nearly 3,000-year-old connection to Muziris, Kochi's former trading port. Despite how intriguing this is, the Spaniard has stronger ties to Kerala, India, and the arts. In addition to promoting Kerala as a travel destination in Europe since 2004, Cesar also directed and choreographed Draupadi, a flamenco-kathakali fusion play on violence against women that was performed all over the nation in 2012.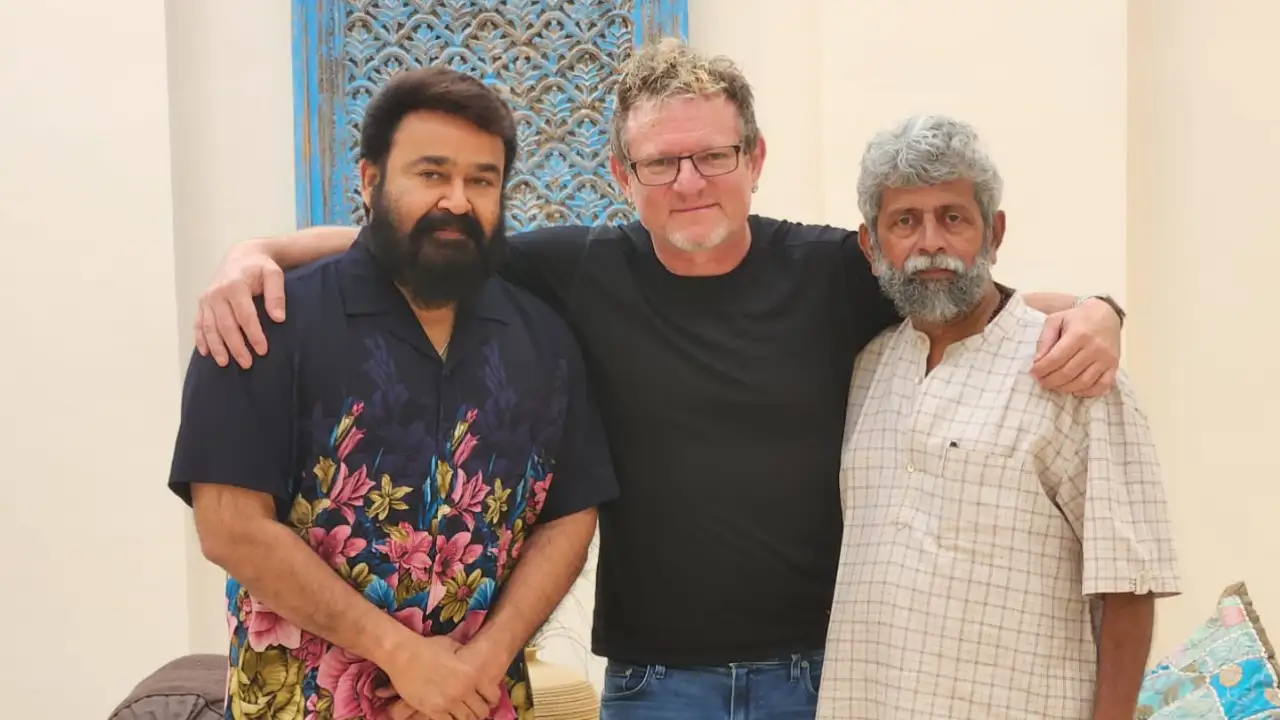 His involvement in the Malayalam film industry began when he assisted in organizing the national release of the Spanish Masala film, directed by Lal Jose, as well as Bollywood productions like Zindagi Na Milegi Dobara. He was asked if he might be interested in appearing in it himself in 2019, when he was brought on to assist with the international casting for Barroz. "I seized the opportunity. I promised I'd be thrilled," he said. However, there was a long delay before the pandemic, "when percentage-wise more people died in Spain than in India," signaled the beginning of the action. I read the Bible for the first time while waiting for the Kochi shoot to begin during the months that I spent waiting.
Cesar clarifies that he cannot reveal many details about his role in Barroz, a fantasy about a ghost protecting Vasco Da Gama's treasure and waiting to deliver it to the rightful descendant, but he says he is thrilled with his character, which is a villain, and he reveals that he speaks some Malayalam in the movie. Cesar has nothing but admiration for Mohanlal's ability to oversee the production. "He was viewing the edited rushes one day at lunchtime, even while the shoot was going on. So, in addition to acting and directing, he was also overseeing the post-production. What a pro," exclaims Cesar.
He says of Mohanlal as a director, "There are the dictatorial director and the one who will speak to you; he is the second kind, probably also due to the fact that he is an actor. We were able to communicate easily because he was aware of my background in theater (I've performed in several plays). We went through some trying times together. There was one scene that required multiple takes, but he never became enraged. I have witnessed Bollywood directors becoming enraged, cursing, and shouting. We can see Mohanlal's tension in his body language but never his anger. Santosh Sivan, DoP, was also excellent. Cesar says, "It was an amazing experience.