Microsoft Xbox has a new Home UI that strikes a mix between experience, accessibility, and functionality.
Microsoft showcases new Xbox Home UI with dynamic background.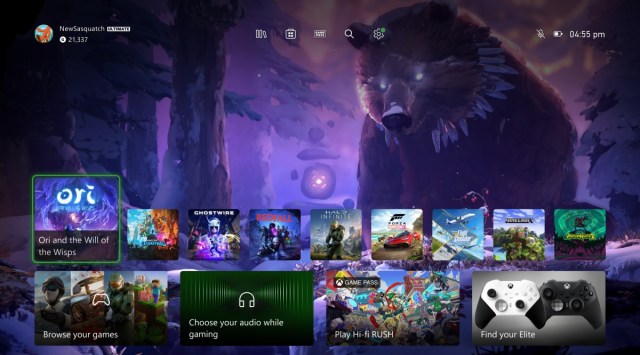 New Xbox Home UI (Image credit: Microsoft)
Microsoft is currently developing a new user interface (UI) for its Xbox gaming console; when compared to the current one, the future version makes the device appear even more modern and up-to-date. The new Xbox Home UI will be available shortly for the latest Xbox Series S and Series X consoles, and the firm is presently beta testing it with the community.
This is the second major iteration of the revised Xbox Home UI, which was created in response to customer feedback. The previous version of the Home UI was heavily criticised for being overly busy.
In comparison to the present UI, the new Xbox Home UI includes rounded-off corners for app and game icons. Similarly, the new UI emphasises the background wallpaper while providing rapid access to other services.
The new Xbox Home UI features easy navigation to the game library, Microsoft store, and Xbox game pass, according to Microsoft. Furthermore, it includes new quick menu access. Similarly, the updated UI provides a simpler layout with more space for the background to be highlighted, which the company accomplished by reducing the size of select tiles.
Finally, the new update adds responsive game art to the background, which will change dynamically as the user hovers over each tile. The update is now available to select Xbox Insiders, and the corporation is also providing help and assistance through the Xbox Insider subreddit.