Keto Recipes
A collection of easy, low carb and zero carb recipes that can be made quickly with easily available ingredients in the Keto diet
1.Keto Lemon Chicken Recipe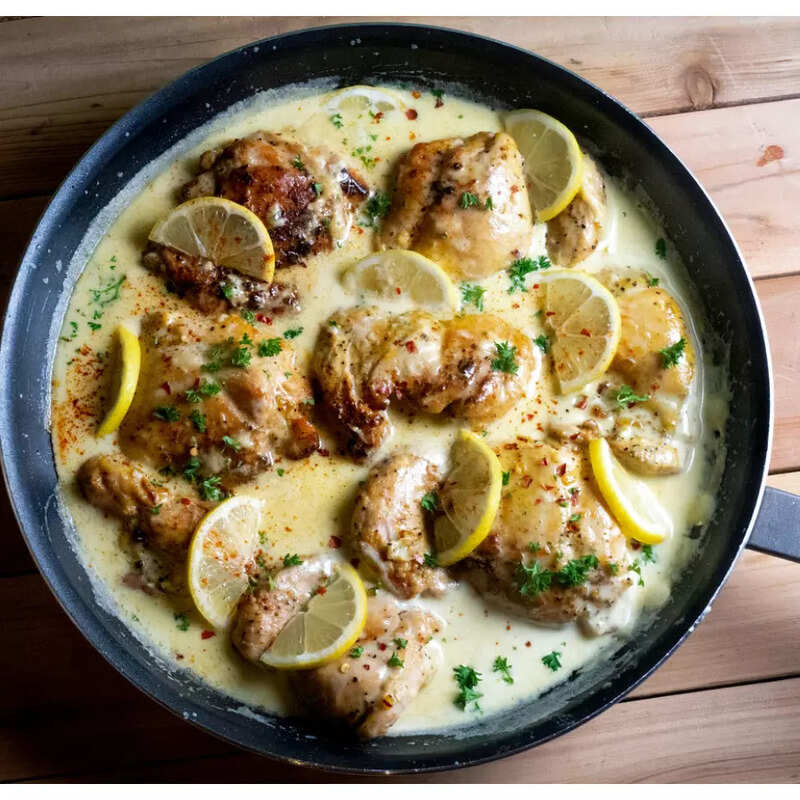 Are you trying to stay in shape by following a Keto diet, but often crave for something really tasty, healthy and low on calories? Then we have got your back! Here's a simple yet delicious chicken recipe, which can be made in just a few minutes without putting in much effort. To make this easy chicken dish, you need to marinate the chicken, slice up some lemon, add a burst of spices and grill/bake and enjoy this dish with pita bread or just as a meal with your choice of drink. Chicken recipes are easy and are packed with healthy fats, omega 3 fatty acids and amino acids that help in effectively managing weight. So, try this recipe today and share your feedback with us!
Step 1 Wash chicken

To begin with this easy recipe, just wash and clean the chicken. Next, take a large bowl add lemon juice, curd, salt, pepper and 1 teaspoon paprika, whisk it well.

Step 2 Marinate the chicken

Prick the chicken pieces and coat the pieces with the mixture. Next, marinate the chicken and refrigerator for sometime.

Step 3 Cook the chicken

Take a pan and add 1 tablespoon butter along with ginger garlic paste. Then add the marinated chicken and keep stirring. Next, season the dish with remaining spices and herbs, cover the lid and allow it cook.

Step 4 Serve hot

Once the chicken is ready, reduce the flame and add in lemon slices and coriander. Serve hot and enjoy!
Tips
You can also add low fat cream, if you want to make it more creamy.
2.Butter Coffee Recipe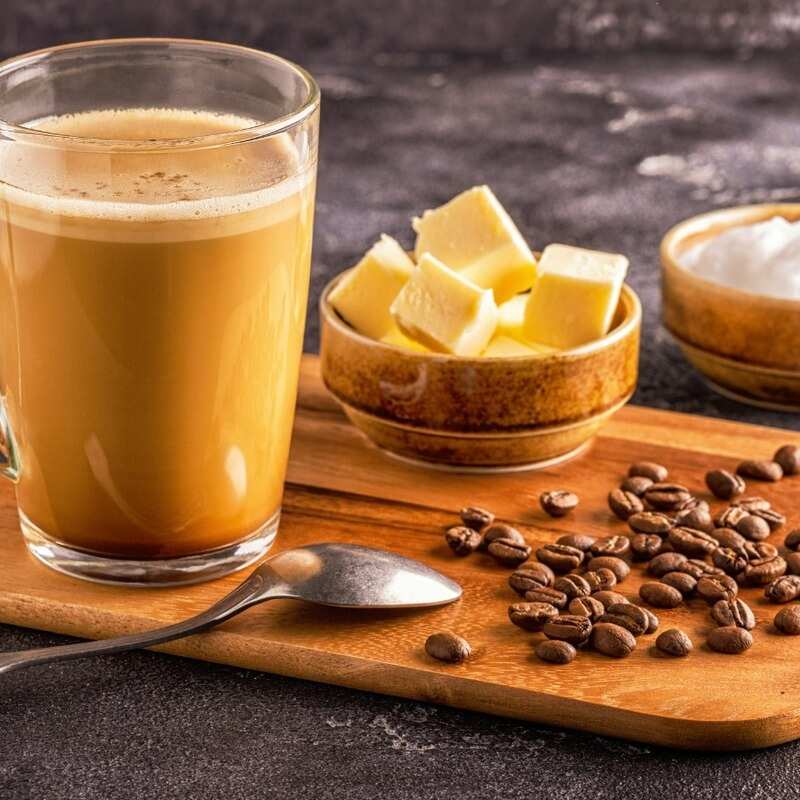 Butter Coffee, also called Bulletproof Coffee is the latest trend in town. It is a popular part of the Keto diet and is also said to help with weight loss. The amount of fat content in the coffee is said to keep you full for a long time and thus prevents cravings. Coconut oil and butter gives you a boost of energy which is enough to energise you for the rest of the day. Butter Coffee is usually prepared without any sweeteners, however, if you like, you can add some sugar, jaggery or any other sweetener as per taste. So try this easy Butter Coffee as soon as possible and fuel your body with this rich and creamy coffee.
Ingredients of Butter Coffee
How to make Butter Coffee
Step 1 Brew water and coffee

Pour water and coffee powder in a pan, let it come to a boil.

Step 2 Blend everything together

Add coconut oil, butter, a pinch of cinnamon powder and brewed coffee in a big bowl. Use a hand blender to blend everything together. You can also use a mixie for the same. Blend for 3-4 minutes in batches. The coffee will get frothy and creamy.

Step 3 Ready to be served

Your Butter Coffee is ready to be served. Do try this recipe, rate it and let us know how it turned out to be.
3.Keto Veg Manchurian Recipe
Manchurian is one snack which tastes perfect either with noodles or even as a standalone snack. Crispy veggie balls soaked in thick slurry not only looks appetizing but also tastes amazing. You can toss in veggies of your choice and make Manchurian balls in a quick and easy method. Manchurian is perfect for lunch, dinner and even parties. The best thing about this is that it is a Keto version and can be eaten by even those who are on a Ketogenic diet. You can make this recipe on birthdays, family get-togethers and even kitty parties. So, the next time you crave for something Chinese, make sure you try this easy recipe and make homemade Manchurian for yourself.
Ingredients of Keto Veg Manchurian
For Garnishing
4.Bacon and Eggs Recipe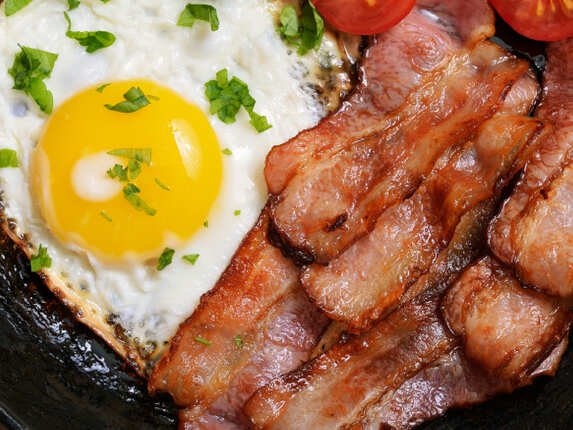 Bacon and Eggs is a popular and most loves Continental breakfast that is extremely fulfilling and delicious. Bacon and eggs is a simple, easy and wholesome meal that is perfect for a fulfilling meal and one of the best Keto breakfast. Bacon and eggs is a recipe that is really easy to prepare. as we all know that bacon and eggs go very well with each other and it is a protein-rich breakfast recipe. If you don't feel like preparing an elaborate meal, this is what you ca prepare in just a little time. Follow the simple recipe steps and enjoy this meal with your loved ones
Ingredients of Bacon and Eggs
How to make Bacon and Eggs



Step 1 Pan fry the bacon

Fry bacon in a pan on medium-low flame until they are crispy. Transfer them into a plate.

Step 2 Cook eggs and cherry tomatoes

Use the same pan to cook eggs. Crack eggs in the pan and cook them as you like; sunny side up. Cover the pan so that the egg cooks properly. Slice cherry tomatoes and cook in the pan at the same time.

Step 3 Season the eggs and serve with bacon

Add seasoning and garnish with chopped fresh parsley. Serve bacon and eggs hot.
Article courtesy @Times food