KASHMIR'S MOST UNIQUE TRAVEL EXPERIENCES

A world apart
Kashmir is not your ordinary escapade. It is, afterall, known as the Heaven on Earth. It is unique in every sense of the word, its weather, landscape, lakes, culture, cuisine, people and more are some of the finest in the country. If you are truly looking for a memorable holiday, you can simply head to Kashmir.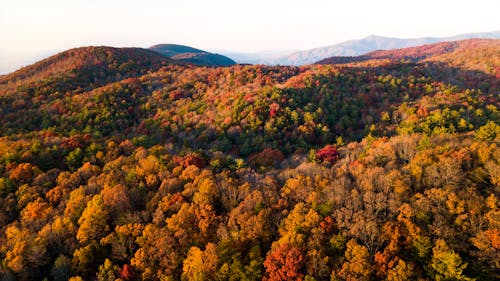 ​Experience Gurez Valley
A valley surrounded by snow capped mountains, Gurez Valley leaves a lasting impression. It was once an important destination for the Silk Route, and isone of the most outstanding places in Kashmir today. Its waterfalls, fields, trees, and more create an atmosphere that is unlike any other. There is much to do here, from trekking, camping, to even driving through its scenic roads.
​Kashmiri cuisine
While you might find a good amount of Kashmiri foods at restaurants across the country, trying local food is an experience that is still unique. As with the foods, comes Kashmiri hospitality and its charm. It is a mix of three different types of cuisines, Kashmir Pandit, Kashmir Muslims, and Mughal. Goat meat and lamb are the essential highlights here, and the Rogan Josh is a must-try. Then, there's the Kashmiri Pulao, Nadroo Yakhini, and a host of other dishes. Also, do not forget to Indulge in a wazwan meal when in Kashmir.
The enchanting gardens
In Srinagar, you will come across the allure of nature, touched by God. It is home to Mughal Gardens that present such a beautiful and calming atmosphere. There is nothing like it, and each season brings its own unique beauty. The Persian-inspired gardens are an oasis that you must-visit. Shalimar Bagh and Nishat Bagh are two of the most amazing gardens that you have got to visit when in Srinagar.
Discover Lolab Valley
A beautiful surprise for travellers, this remote destination has our hearts. The valley is full of orchards, apples, cherries, apricots, among others. It has some of the most breathtakingly beautiful landscapes, so get your cameras ready. Lolab Valley is best experienced slowly, and is only about 100 km away from Srinagar. It is also home to some old springs
Riding a horse through the hills
Not everyone wants to ride a horse, but you better try to when in Kashmir. Simply because you go through some of the most enchanting routes. Riding on a pony or horse in Pahalgam and Sonamarg, among other destinations, can be very memorable. After all, these places in themselves are famed tourist destinations, and going across these on a horse is something that is uniquely Kashmir. While there are horse riding experiences elsewhere in the country, the ones in Kashmir are right on top. Where will you get such views?
Sail away on Dal Lake
There are lakes, and then there is Dal Lake. So yes, it is very unique because there is nothing quite like it anywhere. When in Kashmir, the Dal Lake experience often turns out to be a highlight for travellers. The beauty of this lake is unexpected, it is as if the lake has been touched by God. Surrounded by tall hills, it makes you feel like you are in heaven on earth. Then, there are those floating markets every morning, from where you can buy things. The whole thing is just extraordinary. This is also your chance to stay in a houseboat. Can you imagine waking up to those views?
Ski through powdery snow
Skiing is not a common experience in India, but Kashmir opens up this opportunity. While Auli is yet another destination for skiing, Kashmir's Gulmarg is a must-visit. It is a paradise for winter adventures and the more you experience, the more you fall in love with this place. Apart from skiing, Gulmarg offers gorgeous views, and the entire place feels like right out of a painting. Do not worry if you cannot ski, simply being here is enough. This is also where you can get a gondola ride.
Article courtesy by ArkaRoy Chowdari