Overcoming Adversity: The Surprising Rise of Bitcoin Despite Bank Failures and Market Turmoil 64
Bitcoin, the world's largest cryptocurrency by market capitalization, has seen a significant resurgence in 2023, with its value increasing by 50% since the start of the year. This has come as a surprise to many, given the number of major collapses of cryptocurrency projects and hedge funds, bankruptcies, liquidity issues, and the failure of FTX, one of the world's biggest cryptocurrency exchanges, that happened in 2022.
At the beginning of 2023, bitcoin was trading at just over $16,500, but it has since surged, hovering around the $25,000 mark, thanks to a rally that began on Sunday. Despite the collapse of major cryptocurrency-focused banks like Silvergate Capital and Signature Bank, and the failure of Silicon Valley Bank, bitcoin has continued to gain momentum, outperforming major stock indexes and commodities.
Bitcoin's rebound could be attributed to the failure of these banks, which has reminded investors of the structural deficiencies of the US banking system and the US dollar underpinning it, leading to a flight to Bitcoin. The closure of these banks has shone a spotlight on the power of decentralized currencies that people can fully custody and own. Decentralized finance is beginning to hit home in terms of a concept to many more people now.
Bitcoin is called a decentralized currency because it is not issued by a single entity like a central bank. Instead, it relies on an underlying technology called blockchain, and its network is maintained by a community. This feature makes bitcoin attractive to investors as a store of value because it is not subject to the control of any central authority or institution.
Bitcoin proponents have claimed the digital currency is a way for investors to protect themselves against central bank moves, particularly quantitative easing and looser monetary policy, which they say erodes the value of fiat currency. Proponents point to bitcoin's finite supply as a key feature of it being a store of value.
The recent rise in the value of bitcoin has come despite the collapse of major cryptocurrency-focused banks like Silvergate Capital and Signature Bank, which sent shockwaves through financial markets. However, the collapse of these banks could also be fueling bitcoin's rebound, according to Vijay Ayyar, vice president of corporate development and international at crypto exchange Luno.
Furthermore, the stress on the financial sector could slow down the pace of rate hikes from the US Federal Reserve, which could help risk assets, such as stocks and bitcoin. This is because the collapse of Silicon Valley Bank, for instance, had to sell off assets, mainly Treasurys, to shore up its balance sheet as depositors withdrew funds. But it sold those assets at a hefty loss because interest rate rises had pushed the price of Treasurys lower. Some analysts have suggested that the Fed may have to change its course of action due to the stress on the financial sector.
Bitcoin's rally has also been attributed to its outperformance of major stock indexes and commodities. For instance, the tech-heavy Nasdaq, which bitcoin has been closely correlated to in the past, is up 12% in the year to date. The S&P 500 is up 2.5%, while gold, which is seen as an asset that investors flock to in times of market turmoil, is up just over 3% this year. In terms of individual stocks, Meta is up around 60% in the year to date. Among the major digital currencies, Ether has rallied 42% this year, while Solana is up more than 100%.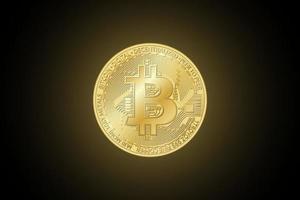 Bitcoin's recent resurgence has defied many expectations, and it remains to be seen whether it can sustain its momentum over the long term. However, it is clear that the digital currency has gained increasing acceptance from investors who see it as a hedge against inflation and the potential collapse of the traditional banking system